The information contained in this article is for informational purposes only and is not meant to be a substitute for the advice provided by your own veterinarian. You should not use the information contained herein for diagnosing the health of a Westie - you should always consult your own veterinarian.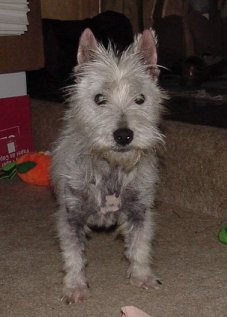 The example below should be used for example purposes only. Each individual Westie should have a treatment program tailored especially for that Westie depending on the severity of the Malassezia and the Westie's overall condition of health:
Arie (Severe)
Cortisone shot
Clavamox tablet twice daily for 2 weeks
Low doses of prednisone for 4 weeks
Synotec, 2-3 drops in each ear twice daily (prior to Otomax) for 2 weeks
Otomax twice daily in each ear for 2 weeks
Bath twice a week in Malaseb shampoo for 6–8 weeks
Bath once a week in Malaseb or Micro-Tek shampoo until skin is clear
Ketoconozale ¼ tablet, twice daily for 6-8 weeks
Revisit vet for more blood work after one month
Ketoconozale ¼ tablet, twice daily for 4 more weeks
0.23 ml Ivomec orally by syringe daily for 4 weeks (for Demodex)
Revisit vet for check up after another month
Micro-Tek Medicated Spray as needed
Science Diet Z/D, feed twice a day
Nutro Lamb & Rice treats
---
The photo above right and the two photos below are of Arie the first week in rescue.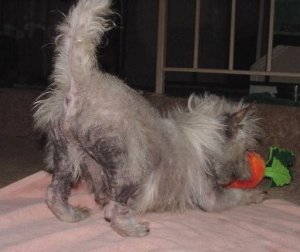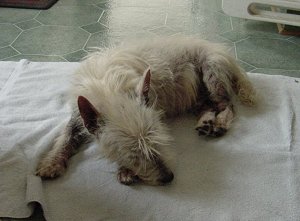 ---
The below photos were taken of Arie in May 2002.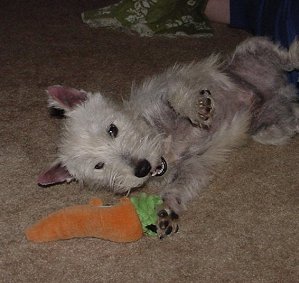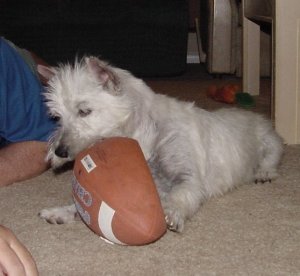 ---
The photo below left was taken in June 2002; and the photo below right was taken at the Westie Rescue Parade of Rescues - August 2002.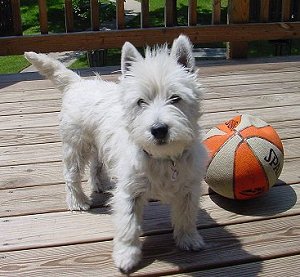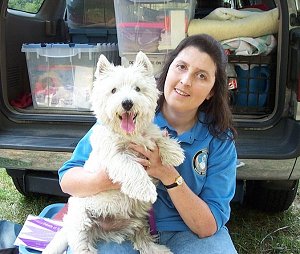 ---
And the beautiful boy pictured below is Arie - September 2002!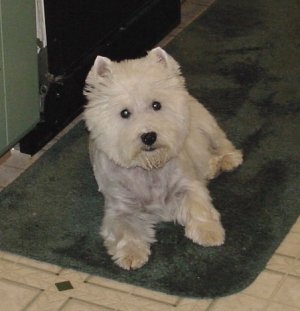 Back to Malassezia main page